Social Media Marketing Agency Toronto, Social Media Marketing (SMM) and Digital marketing has become a common term for those who are actively working in digital marketing. Whether you are a small startup looking to grow its customer base or a medium to large scale business looking to connect with a global audience, social media marketing is a must have. As of today, social media marketing and digital marketing is one of the most effective ways to reach out to your target audience and engage them.
Digital marketing agencies offer their clients the ability to get in touch with potential customers and build relationships. This allows them to provide services that would otherwise be hard to do by themselves. Clients can then utilize the help of the social media and digital marketing agency to help them grow their businesses and make the contacts necessary to succeed.
Social media marketing is one of the best ways to get the attention of your potential clients and generate leads, which is why FutureCue is founded as Social Media Marketing Agency Toronto. We work with various clients from across Canada and the United States to help them generate more leads through effective social media marketing strategies.
Social media has become a big part of people's lives these days. If you have not yet jumped on the bandwagon, there is no better time than now. Social media marketing agencies have been a trend since 2012. Since then, digital marketing agencies have become very popular and affordable because of all the benefits they can offer.
Benefits of Social Media Marketing Agency Toronto – Hiring a Digital Marketing Agency
Hiring a digital marketing agency to help you grow your brand is like outsourcing all your marketing efforts. Social media agencies like FutureCue are experts in all aspects of social media marketing. They will help you set up all your accounts, promote your content on all social media platforms, and monitor your social media posts so that you don't have to.
Digital marketing can be used to target a specific audience and promote your brand or business. A social media strategy allows you to interact with your audience and provides them with information about your company, products and services. It's also an excellent way to build your brand and establish your authority in the marketplace.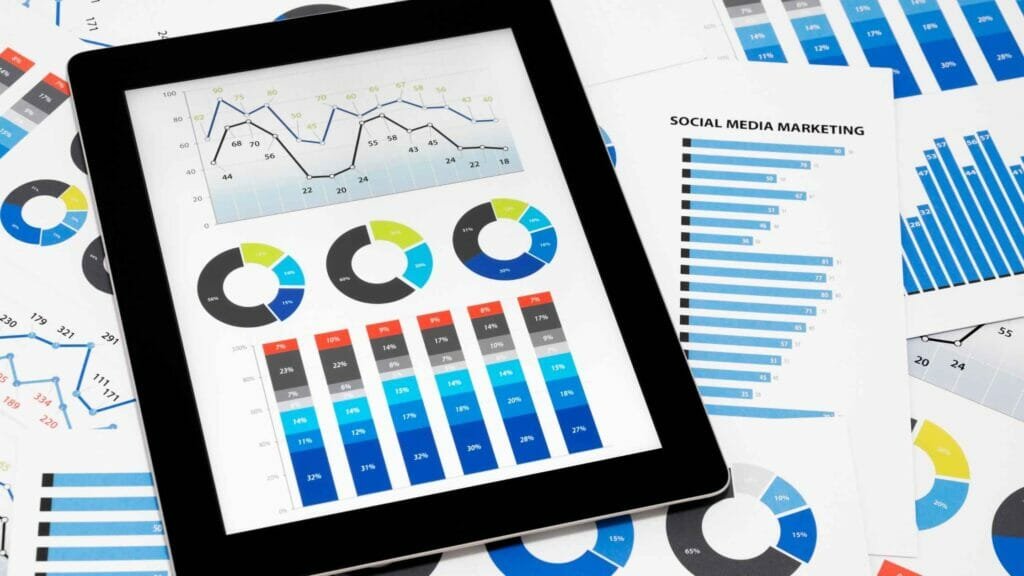 An agency is able to manage all aspects of a business, such as managing the accounts, customer service, data management, and analytics. An agency also provides services to help companies reach and maintain their target audience.
If you want to build a successful brand in your niche then you should hire a social media marketing agency. This will help you to promote your brand, product, and services.
Goals of Social Media Marketing
The main goal is to build brand awareness while building relationships. Another goal is to expose your business and its products and services to a wider audience. Lastly, SMM can help improve the visibility of your website. For example, you can use hashtags to bring traffic to your website. In addition to these goals, SMM also helps increase conversion rates.
It is recommended that SMM be done in conjunction with other marketing efforts. Social Media Marketing agencies like FutureCue are great at combining all the marketing efforts to kick start your business and help you reach the target audience.
Social Media Marketing Agency in Toronto
We provide Full Stack Social Media Marketing Solutions to our clients and help them grow their social media presence online. We specialize in providing effective strategies and we are based in Canada, and so are most of our clients. Our marketing experts have experience of marketing campaigns of various fields including real estate in Canada, e-commerce business, and many other.
Digital marketing service Toronto
Our services are designed to help your company grow and succeed on the World Wide Web. As we specialize in a variety of marketing strategies we can ensure that we will deliver results for your company. Our highly skilled and passionate internet marketing team takes pride in developing effective and innovative marketing strategies for all of our clients.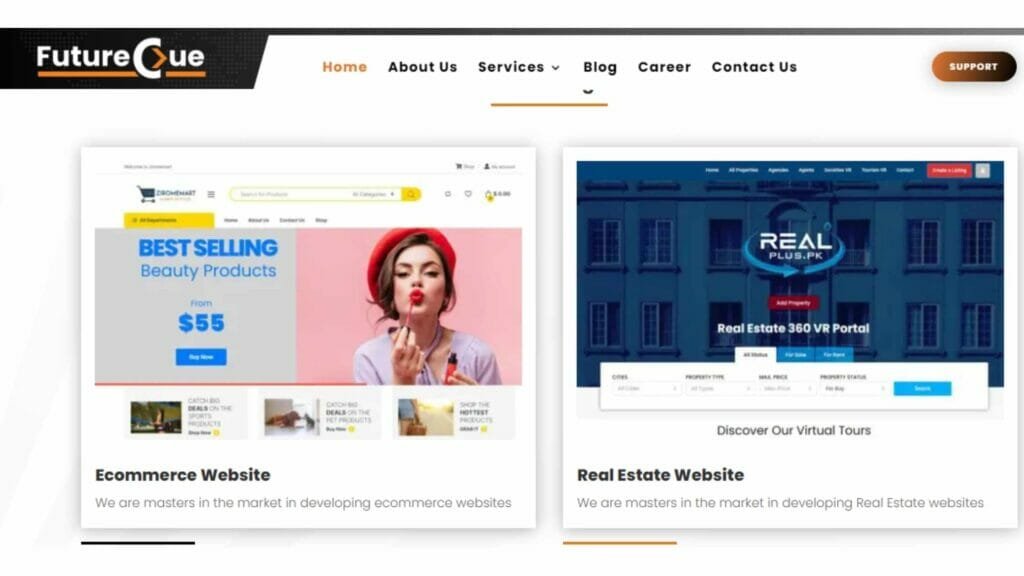 We offer complete social media management systems to help small businesses get their social media accounts in order. Our team has experience working on all types of projects and can give you expert advice and guidance on the best way to build your brand using social media. We are service providers of Search Engine Optimization (SEO), Pay Per Click Marketing services, Web Design and Development, Digital and online presence to help you grow your business.
We have a unique mix of experience and expertise and are happy to provide free initial consultation. Contact us today to learn more about our services.
Why Choose FutureCue for Social Media Marketing in Toronto?
Chose us because we're a team of experienced social media marketers, who work closely with our clients to create engaging content. We look at each of your social channels differently and use data to decide what content and marketing strategy works best for you. We're constantly thinking of ways to develop strategies that will give your business the best results and keep your fans happy and engaged.
We work with you to understand your brand, its audience and your unique marketing goals. After that, we create social content and campaigns that will help you reach your unique goals. Our team works with you to ensure we are able to meet your budget.
We believe in building real connections with your audience that will drive growth and success. Contact Us Now to level up your business and reach your target audience now!