B2B Web Design Agency
B2B Web Design Agency offers a wide array of website design, development and SEO services.
We specialize in custom web design and digital marketing, from simple websites to full ecommerce websites. Our goal is to create a well designed website that attracts visitors, converts them into customers, and brings them back to your site.If you're looking to revamp your online presence, we can help! Our experienced team of web designers can create a visually appealing website for your business, and then manage your online marketing campaign.
Website design & development
SEO services
Social media marketing
Email marketing
Blogging
Hosting
Domain registration
1. SEO Services:
We've helped businesses increase their search traffic, improve their customer service and build better relationships with clients. Search engine optimization is the process of getting your website noticed by search engines like Google and Bing. We help clients improve the visibility of their websites and generate qualified leads.
The most important part of your web design strategy is how you structure your site's content and link structure. In addition to that, we'll evaluate your existing web presence for any areas that need improvement.
We make your website look professional and attractive to search engines and visitors. We take a close look at your current content to determine how well it matches your business and industry and how it could be better targeted to your audience.
Website redesigns are a great way to update your company image while generating new leads for your business. Contact us today!
2. Social Media Marketing:
Today, more than ever, people are looking to connect with companies online through social media. There are two main reasons for this. One reason is that companies want to build and strengthen relationships with current customers. The other reason is to attract new customers. Social media provides a great opportunity to both of these goals. Social media is an easy way to engage with customers, while also providing a way for customers to share their thoughts and experiences with the company.
By following the advice below, you can tap into your customers' world, while providing an opportunity for them to hear about your products and services. To begin, choose one social network that is right for your business and your customers. Many businesses are using Facebook, Twitter, Instagram and LinkedIn, but some choose to focus on a single social network. Be sure to check out the policies of the network you choose. For example, Twitter requires users to have a profile, so it is important to register for that account first. Next, set up your social media profile.
You can easily customize your profile page to include your logo, information about your company and any news and updates. You should also provide information about how to reach you, including phone numbers and addresses. Also, be sure to mention that you have a blog where your customers can find interesting, helpful information. Create content for your social media profiles.
Use the free time you create for your social media posts to develop informative, useful content that can help your customers. Create articles, videos and other media. Just make sure to add links to your website and blog so people can click through and find what they need. Monitor your social media networks for comments and questions.
3. Email Marketing:
Email marketing is a vital part of any business. Whether you're selling products or services, your prospects will appreciate getting messages from you.
The more you know about your prospects, the better you can target your messages. That's why a b2b web design agency offers a range of services.
A b2b web design agency makes your site look good and works with your staff to create the right content. It also creates and manages the email marketing campaigns that keep you in touch with your customers.
4. Blogging:
Blogging is a great way to tell your story and showcase your expertise and knowledge. In addition, having your own website allows you to provide a variety of helpful information, including information on your products or services and company news.
A blog provides you with a convenient way to reach out to your clients, customers and other businesses you work with. You can make announcements about special offers or discounts and include articles, tips and other content that are relevant to your business.
Your blog can also help you build and maintain relationships with other businesses that can help you sell more of your products and services.
5. Hosting:
Hosting refers to the service that provides the platform where your website is stored. It's typically hosted on servers, which are managed by an organization that provides hosting services. Many different companies provide hosting services, but you may not know which one you need. Ask your host, who should be able to recommend a company with experience.
The most popular web hosting packages include shared hosting, VPS hosting and dedicated servers. Each of these options has advantages and disadvantages. Shared hosting packages typically include everything needed to run a website, including storage space, bandwidth and email.
But they also come at a price. With the more popular hosting packages, the company that manages your account may sell advertising or other products on your website. That means your site's presence on the web could be used to promote the company's other businesses, which some customers find irritating.
VPS hosting lets you choose what's included in the price. You can opt for a package with storage space and bandwidth, or one without. You can also add extra functions such as a domain name or a server. With this option, you take full responsibility for managing your web content. You set your own server parameters and control what applications you use.
Dedicated hosting allows you to store only the specific elements you need on your website, such as a blog or an application. That means you don't have to share resources or worry about conflicts. You can also have complete control over the server's resources, so you can make changes without having to ask permission from someone else.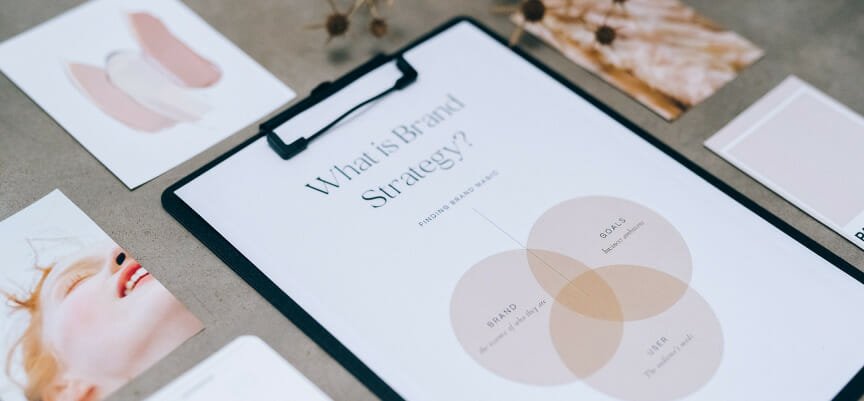 6. Domain Registration:
You buy a domain name from the company that sells domain names. A domain name is the address of your website. You register the domain name, which requires that you provide the company with certain personal information.
The company that offers domain name registration will tell you when you need to renew your domain name. If you don't renew your domain name within the allotted time, your company will lose its access to your site.
7. Ecommerce Functionality:
E-commerce websites need to have a simple design and should be easy to use and navigate. They must also be mobile friendly and have all of the functionality needed to sell products online.
A good e-commerce website will have all the bells and whistles that are required for this type of website. E-commerce websites have many different features, and each one is essential for a successful e-commerce website.
8. Copywriting Services:
A web design agency can help you with copywriting and SEO. They can help you make the most of your website content to maximize its impact on search engines, and they can make sure your business is represented well in Google and other search engines.
9. Content Marketing:
Our B2B website design agency is a content marketing powerhouse. We produce high-quality, creative content and design websites that improve the way businesses and professionals present themselves online.
We don't believe in cookie cutter website design or boring "content" that looks like every other site on the web. We focus on providing each client with a website that's specifically designed to showcase their business, products and services.
And since our content marketing company is a web design firm, we take into account how people interact with each page of your website when designing the look and feel. If your website looks like a brochure, it's probably not doing its job. Our team takes great pride in creating website designs that help your business succeed.
10. Branding:
A branding agency is a business whose focus is branding, marketing and customer service. A good branding agency helps businesses create a consistent image that appeals to customers.
A brand identity is what sets apart one business from another. It can be a logo, color scheme or any other aspect of a business's brand.
In addition to branding, a branding agency also helps clients with marketing, which involves telling people about their products and services and getting their name out there.
11. Website Design & Development Agency:
Websites are not only essential tools to run your business, but they are also important marketing tools. A well designed and developed website can help your business grow and prosper. As an Internet marketing agency, we specialize in B2B web design, web content, and graphic design, as well as SEO, PPC and social media optimization. We are an award winning and highly recognized digital marketing company providing excellent services to all kinds of businesses, including start-ups, small businesses, medium sized businesses, large companies and government agencies.
Contact Us:
we specialize in creating B2B websites that are customized for our clients. Our team of web designers work together to ensure that the website is functional, appealing and effective. We are always available to answer any questions or concerns you may have.
Contact us at: info@future-cue.com
or on LinkedIn at FutureCue
Related Articles: