Full stack digital marketing agency
When you consider the sheer number of companies offering digital marketing services, you may feel overwhelmed. But don't worry, this guide will take you through the basics and help you make sense of the different types of digital marketing agencies. Some are focused on certain verticals or markets — for example, a restaurant may hire an agency that specializes in digital advertising to help promote its brand. Others are more general in scope and can work with companies in any industry.
Digital marketing agencies are not rated by their company size but by the strategies and analytics services they offer. Some agencies out there are only offering social media marketing; others are only focusing on SEO and growth by website marketing. Different digital marketing agencies have different strengths and weaknesses, different marketing stack, and tools. A full stack digital marketing agency will offer you a complete package of marketing services including website design, SEO, PPC, and social media.
The right digital marketing partner can help you create a strategic, cohesive approach to your web presence, whether it's your website, your social media channels, or your online advertising. To know what a full stack digital marketing agency is and how it works, keep on reading and get the best Full Stack Digital Marketing strategies for your brand.
What is Full Stack Digital Marketing?
The term "full-stack" came from the developer world to describe software developers who could use a variety of different technologies. Full-stack digital marketing refers to marketing agencies that have a broad knowledge and skills of digital marketing and work across the board.
Full-stack digital marketing is a form of digital marketing that involves a wide variety of marketing types. Many companies focus their efforts on one specialty, whether it be web design or paid ads. Full-stack agencies provide online marketing services across the board with a jack-of-all-trades setup.
Advantages of working with a full-stack marketer
Working with a full-stack digital marketing agency lets you bring in experts who can design a unique, personalized strategy that will meet your goals regarding your industry, and budget.
· The full-stack agency has a proven track record of helping its clients achieve success in the digital marketing space.
· The full-stack agency like FutureCue has a deep understanding of digital marketing and social media which can help you avoid costly mistakes.
· They have a team of experts that can help you build a strategy and implement it properly.
· The full-stack agency is able to provide ongoing support and assistance as your business grows and changes.
· When you work with a digital marketing agency that is able to help you with everything from SEO to PPC and beyond, you will be able to achieve your business goals much faster. The reason is that you will be able to get more done in less time because you will have someone who knows what they are doing and can take care of the details for you.
· They will offer you detailed services to help you with your website, social media, and even search engine optimization.
· You also get a better return on your investment by using a full-stack digital marketing agency than if you were to attempt to do it yourself.
Services Offered by Full Stack Marketing Agencies
Full Stack Digital Marketing Agencies, just like full stack developers offer a wide range of services and marketing strategy to help your business get found online. When it comes to digital marketing, there are three main ways that businesses can be found online: SEO, SEM, and Social Media Marketing (SMM). Each of these services has a unique set of benefits, but the one thing they all have in common is that they are designed to help you reach your target audience and ultimately convert them into paying customers.
1. Search Engine Optimization (SEO)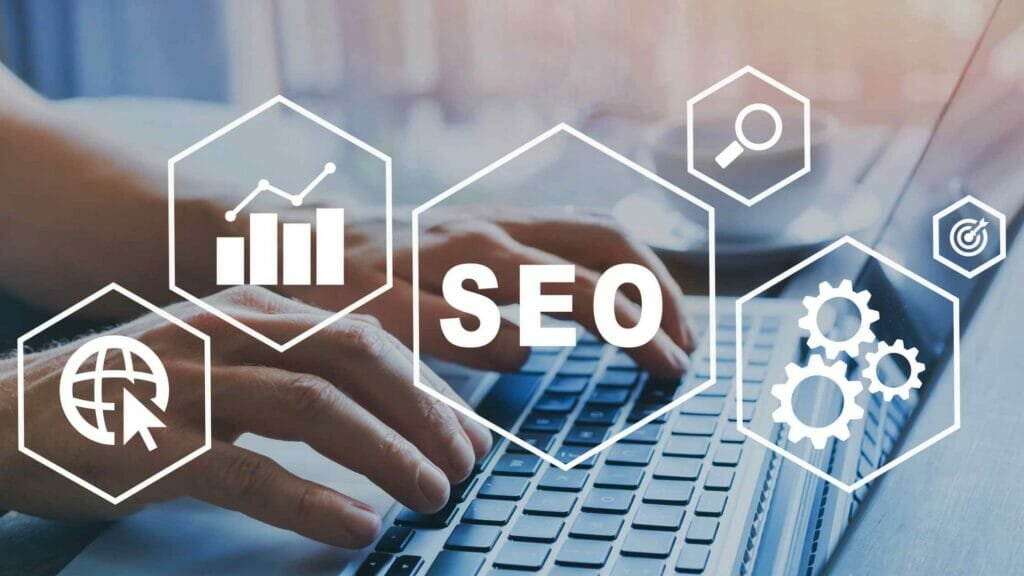 Google's algorithm is constantly evolving and changing, and so is your company's website and digital marketing strategies. It is important to stay up-to-date with the latest SEO trends and best practices. If you want to get your website to be on the first page of Google, you need to have a website that has high quality content. The more unique, original, and useful your content is, the higher you will rank in Google.
A full-stack marketing agency will take multiple steps to boost your website for top ranking in Google search results. For example, they may do things like write blog posts, optimizing images and content, create social media profiles, and even do things like link to you from other websites by back linking.
2. Search Engine Marketing (SEM)
Search engine marketing is one of the most effective forms of advertising. It can be used to reach people who are looking for your product or service. It can also be used to target people who have already shown interest in your product or service. Search engine marketing can be used to generate leads, increase brand awareness, and increase sales.
Digital marketing agencies offer full-stack solutions for companies that are just getting into the online market or have been around for a while. By providing a broad range of online marketing services, these agencies can help their clients maximize the success of all their different online advertising initiatives.
3. Pay Per Click (PPC)
Google Ads is the most popular PPC advertising system in the world. Digital marketing agency will firstly help you design a list of target keywords. From there, they will work with you to develop a strategy that you can use to bid on sorted and targeted keywords.
When internet surfers click on your PPC ads, they'll be directed to such amazing landing pages that encourage them to convert. Full-stack agencies are great at helping you PPC ads andensuring maximum conversions which will ultimately result in maximum revenue generation for you.
4. Social Media Marketing (SMM)
Social media marketing is a popular way to promote your business, and many full-service agencies offer social media marketing services.The key to social media marketing success is to understand what the customer wants, how they want it, and when they want it.
A full stack marketing agency will help you to have a defined audience, a content plan, and a well-established content calendar. They will make a strategy based on what will attract your ideal customers or more precisely targeted customer.
They design your social media page and create organic content to post, including paid ad campaigns, infographics, videos and static posts which will attract your target audience.
5. Website Design and Development
A website is a reflection of the brand or business that it represents. A website is an online presence for your business, and it is important that it is designed in such a way that it reflects your business and its values.Having a website is important for your business, but you also need to make sure it's well-designed.
A good marketing agency will help you build a website from scratch, ensuring it is both functional and visually appealing. We at FutureCue are providing complete website development and maintenance services to make you stand out among your competitors.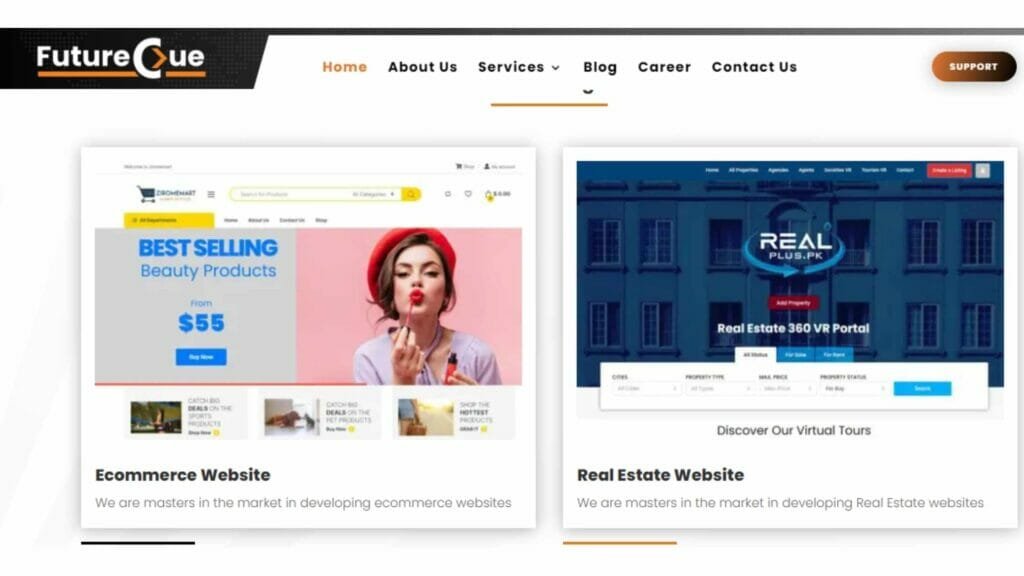 How to Deliver WordPress Website to Clients
6. Content Marketing
Content marketing is done toattract, invite, engage, and retain an audience by creating relevant blog posts, videos, and other posts and media. This is done to establish an expertise, promote and spread brand awareness, and keep your business top of mind of your target audience when it's time to buy or get any service.
Hiring a full stack marketing agency will make it easy for you to market your content because they know how to do it and most importantly how to excel at it.
7. Email Marketing
Marketing by email is a strategy used by full stack marketing agencies. They offer a newsletter or special offers to people who sign up for your email list. They are fully aware that emails are an excellent tool for marketing and brand awareness, so they email people who have already expressed interest in your brand. They remind customers to finish their purchases by emailing them and telling them how important they're to you.
How FutureCue is Full Stack Digital Marketing Agency?
The name 'Future Cue' reflects the genesis of the company; to provide future direction to businesses, startups, and people around the globe. FutureCue is a limited liability company registered with the Security and Exchange Commission of Pakistan. We also have a registered office in Ontario, Canada.
Since its inception, FutureCue is trying to bridge the gap between businesses and Information & Technology by providing a wide range of services.
FutureCue is one-stop shop for your business; we fulfill all your digital needs within allotted resources by providing the following services:
·WordPress Web Designing and Web Development
·Social Media Marketing
·Search Engine Optimization
·Software Development
·A Complete Digital Marketing Solution
Final Words
One thing you need to know is that the ideal marketing partner for your business should understand the big picture of where your brand sits in the marketplace and what it needs to do to get where it wants to go. So it is recommended to hire a full stack digital marketing agency like FutureCue to get your business done in a right way at right time, not the one working in particular area. Hiring such marketing agency will stop growth of your startup and impact the analytics and google analytics of internet marketing.
Want to Work with Us? Contact FutureCue and Get to Know Us at Facebook