It's easy to get lost in the details of how your website works. In fact, most entrepreneurs don't even think about how their websites are actually delivered to their clients. After all, they spend their time working on the actual content of their website—not on the delivery mechanism. However, the way your website is delivered to your clients is the most important factor in how well it performs. If you're wondering how to deliver your website to clients.
Here I describe a full guide and steps to clear your thought process of How to deliver your website to clients.
1. Make a guidance video tutorial:
You should make an explainer video on how to use your website. It's good to show your clients how to navigate the website. You can also teach them how to use the different features of the website. This way, they will be able to use your website more easily.
Screen record your modules so that users know how to navigate any page or use any icon.
Here are some examples for you: I would suggest using a tool like this one for screen recording: https://www.screencast-o-matic.com/.
2. Create an FAQ section:
You should have an FAQ section on your website. This will help your clients to get answers to the questions that they might have in mind. Clients will get easy access to the answers that they need. Also, this will help them know what are the most frequently asked questions by other customers. This will make them feel more at ease when visiting your website.
3. Admin WP:
Setting up the dashboard for non-technical clients where he is not able to see the tools, complexities or any plugins is necessary. You just have to install the Admin UI customize tool from add new plugin option.
Multiple tools are available which allow switching from customer to developer mode. Furthermore, a good admin panel is very important. When you have a good admin panel, it makes your life easier. You don't have to spend time on doing coding and making changes to your website. Just go to the admin panel and make the changes.
4. Responsive Theme: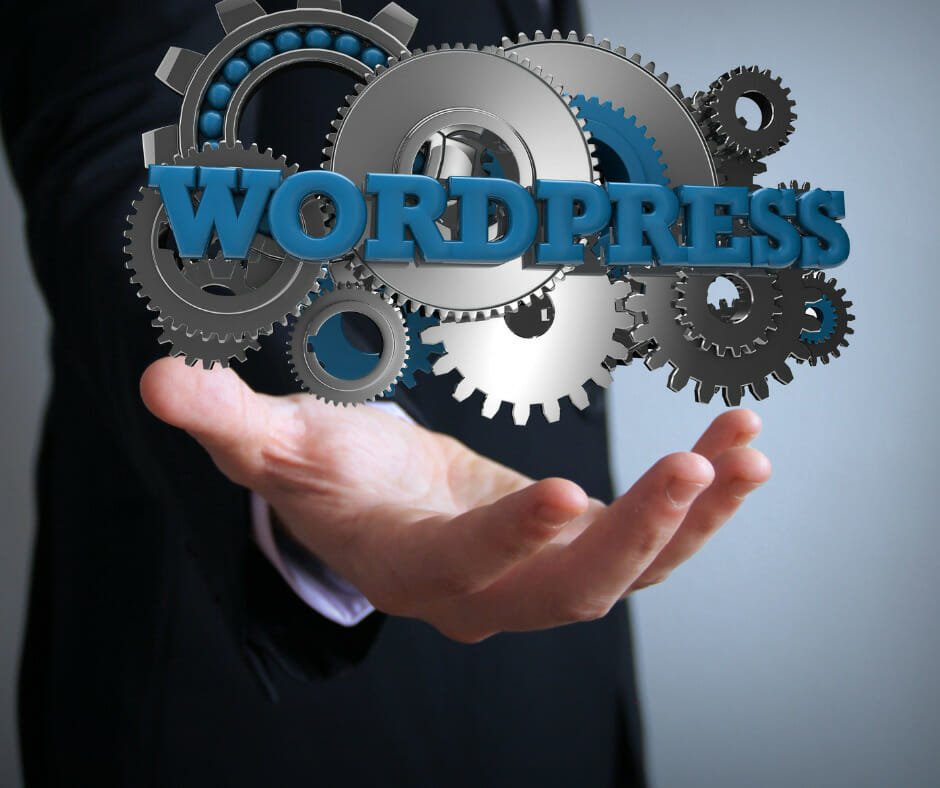 Use a responsive theme, which can make your website more user-friendly. If your website is not responsive, then it is difficult for users to navigate your website. They have to resize their browser window in order to view your website properly.
5. User Registration and Login:
For a website to be successful, it must provide the facility for user registration and login. This will enable your users to easily log in to your website. This is also beneficial for the purpose of tracking the usage of a particular website. To keep your website user-friendly and easy to navigate, you need to make sure that all the links are clickable.
4. Add Google Analytics:
The most important step of your website allows keeping track of all the progress of the website. You can see the page views and demographics of your website.
Create a google analytics account with the help of associated Gmail and connect them with the WordPress site to see all the data and results. The best-recommended plugin is Google Sitekit where multiple options are available.
5. Organize Share Site Files:
Now that you've created the site, you'll want to work on creating a WordPress user interface to help visitors get the information they need faster.
This will include key items like:
Scripts
Media content (videos, graphics, royalty-free photos)
Stylesheets
Databases
All files should be neatly packaged and delivered to your client alongside your offboarding packet.
Deploy The Website:
After the creation of a website, there are a few steps that you have to follow in order to successfully deployment of the website.
This content piece from William Craig on WebFX offers a great walkthrough to deploying a website. In summary, you'll want to accomplish the following:
Create a backup of the old site and deploy the new one
Set up DNS records and configure settings
Coordinate access to DNS record management
Set up and test the website on the production server
Web Hosting:
Being a digital agency of repute will not allow you to leave your non-technical clients wanting more with regard to server management, website updates, and website security. Cloudways takes care of all the technical hassles so you can focus on what you do best. You can even give your clients a Cloudways hosting package which will give them peace of mind and allow you to make more money.
Offer Relevant Guidance:
The best thing to do is to provide your client with a list of resources and contact information, so they can get back to you if they have any questions. You can also give them a good offboarding video. If you are really good at this, you can make a short video for them. You can even make it interactive. You can also put in a link to your client's website so that they can come back to it if they need to.
Conclusion:
In conclusion, you need to make sure that your website is optimized for mobile first. If you don't do this, you could be losing a lot of potential clients. Mobile traffic is becoming a more important part of your overall traffic strategy. If you want to learn more about optimizing your website for mobile, read my article on How to Optimize Your Website for Mobile First.
How to transfer the website to the client?
If you want to transfer a website to a client, make sure the client's website is hosted on the same domain name as yours.  Then, you will need to make sure you have the correct permissions on the client's server.
How to sell a WordPress website?
In order to sell a WordPress website, you need to market it online. You can use social media sites like Facebook and Twitter to advertise your website, but you also need to put in some time and effort into creating an effective marketing plan.
How to give the client access to WordPress?
WordPress is a free blogging tool that allows you to create a blog and post content. To make it easier for clients to access your blog, you can create a free account on a hosting service such as Bluehost.com.
How to build a website for a client?
To build a website for a client, you first need to learn about the client's business and find out what the client wants. You then need to research the technologies that the client uses. Next, you need to plan the site's architecture, including the site map, navigation, and content. Finally, you need to write the code that builds it on WordPress.com
How to deliver a WordPress website to clients on Fiverr?
First, you need to register on Fiverr, then upload the zip file of your website into the Fiverr account. Then, you should click "Sell" and set the price. Once you complete the sale, you will be redirected to your Fiverr dashboard.
Related Sources: